John R. Richmond, M.D., MRO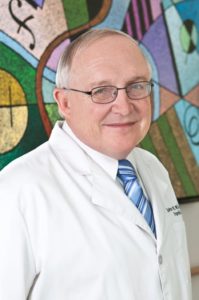 With a heavy heart we must share the extremely sad news of Dr. John Richmond's passing on January 5, 2021.  Dr. Richmond joined the HealthCareClinics family on 11/6/2007. He founded the Internal Medicine department where he treated many patients with chronic diseases and mentored physicians, medical students, nurse practitioners and the medical assistants who assisted him.  He was dedicated to a lifetime of teaching and helping others. Dr. Richmond had a tremendous patient following due to his kindness, compassion, thoroughness and expertise.
Dr. Richmond was an inspiration to his colleagues and co-workers. He will live on through their work with providing the most compassionate and thorough care possible.  He will live on in all of those who knew him because knowing him made you want to be a more giving, caring, loyal and loving person.
We are thankful and grateful for the years of friendship and dedication to improving the lives of those who crossed his path. You are dearly missed and will always be remembered.
May You Rest in Peace!